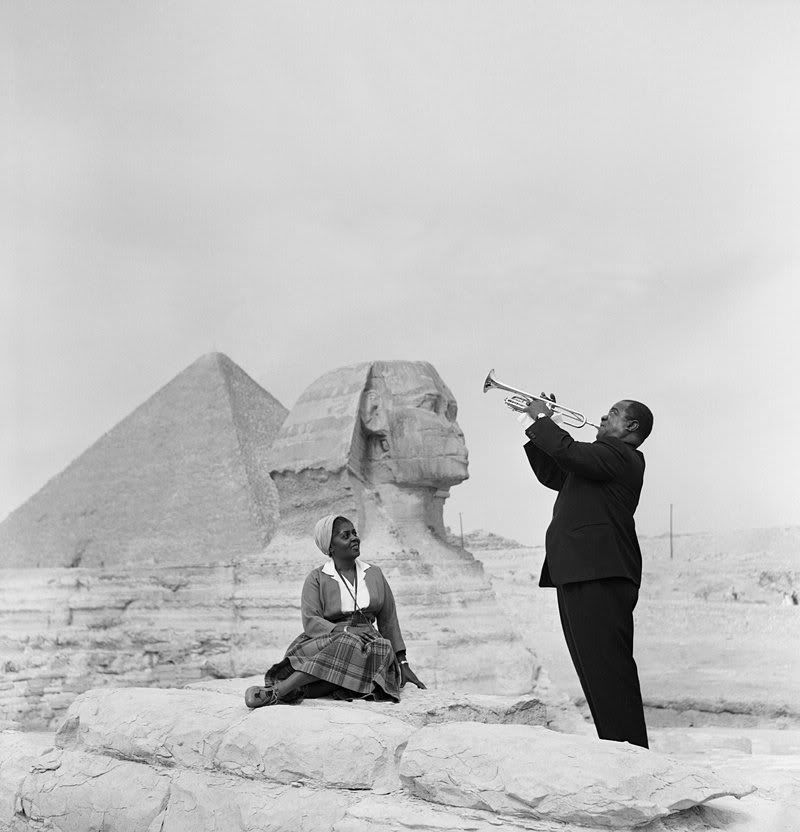 © Bettmann/Corbis photo

In 1961, Satchmo visited Cairo as part of the America's 'Jazz diplomacy' against the Soviet Union.

See Fred Kaplan's NYT article on the subject, and its contemporary reincarnation.

See also Penny M. Von Eschen's Satchmo Blows Up the World: Jazz Ambassadors Play the Cold War
Harvard University Press.